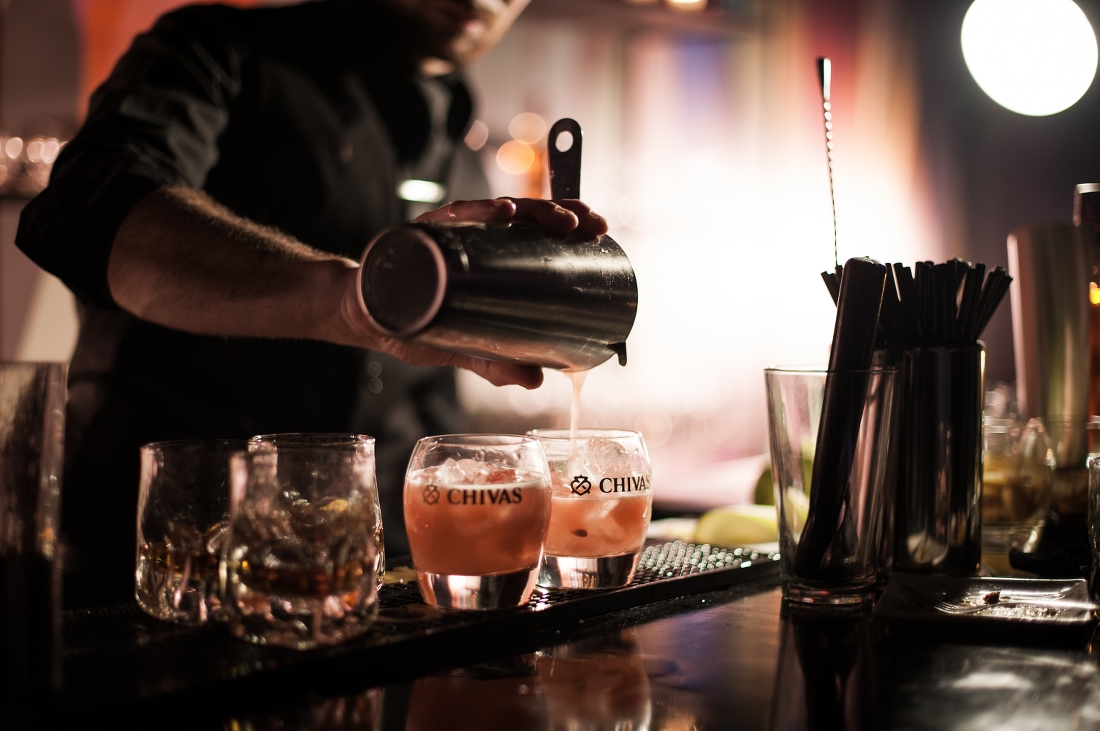 Don't know how to become a barman? Don't worry. We'll help you (and no, there is no need to attend Bartending School).
Making wonderful cocktails, plunging into the social vibe, communicating with guests of various social status, bringing a smile to someone's face. Anyway, the barman is an enticing job.
But it can be an impossible challenge to become a barman:
Where can you start?
Do you need to go to Bartending School?
Can you skip the study and instead acquire work skills?
What about a bartender's license?
Wanna hear the good news? You can quickly become a barman by following our guide "how to become a barman".
We discuss everything from tips to knowing the bartending business to achieve the necessary skills for finding the first job.
Regardless of the selected profession, knowing what your work entails is still a smart thing.
For bartenders, it involves: knowing the duties, learning the job's ins and outs, immersing in the culture of bartenders, and understanding your earning capacity.
1. Know your duties
The first thing you must realize – bartending isn't glamour. Secondly, the job contains all the following duties: to accept orders, to pour drinks, to welcome and talk to the guests, to give menu to the visitors, to make cocktails, to check ID ensuring the guests are of legal age, to clean the bar (and to clean it again and again), to keep the levels of stock, to take payments via your POS, to monitor levels of intoxication.
We've already discussed the pros of barman's job. But like every job, it has its cons.
2. The ins and outs of the bartending
To decide whether bartending is the best thing for you, compare the following advantages and disadvantages:
The bartending can be mentally exhausting. As you always work with people, you must make the clients happy, and sometimes it means that you have to deal with rude and nasty ones.
The barman's job requires physical efforts. You're always on your feet, and frequently – for long shifts. You have to do the heavy work too – ices, cases, beer kegs – everything comes from the back, through the bar, into the clients' hands.
You'll work in a stressful, high-pressure atmosphere, especially on the busiest nights. While some people grow under pressure, others can't.
You'll work till late, and you won't be able to spend your weekends the way you want.
The work must be dull and tedious. You monitor the stock levels, clean the bar and glasses, and make the same beverages again and again.
3. Break into the bartending culture
You have been to many bars, but have you once wondered how it works? Find more about this job without even getting your hands dirty by going to your favorite bar. How? We'll tell you.
Order a pair of cocktails. Watch how the barman creates them and how he deals with the staff. See what they do between beverages. Also, please pay attention to how he treats the guests.
Damn, you can ask a few questions – what he likes, what things he doesn't like in his job, and how his typical day looks.
4. Know your earning capacity
The barman's salary builds upon various factors: the minimum wage in your state, individual tips, joint tips, the type of establishment where you work, and your level of skill and seniority. The average salaries for highly qualified bartenders may be $132,000 or for junior bartenders - $11,000.
Below, you can see some averages that you can use as a guideline. The average bartender wages by state, year, hour, and month are as follows:
State: The tips vary from $3.52 in Michigan to $13.25 in Washington, D.C. Every state has its own tipped minimum wage in the Restaurant industry, so it's recommended to check the regional Labor Department.
Year: $23,039
Hour: $11.00
Month: $1,920
Develop your knowledge of bartending
The more you know before starting, the more equipped you'll be on the job. Of course, you can get knowledge while practicing, but it's always good to develop your skills in your spare time.
5. Learn the barman's lingo
If you know the languages of bartenders, it'll be easy for you to work. Do you know these terms?
Back: A small glass of something that is served with a drink
Chaser: A beverage consumed shortly after having a shooter
Dash: A small drop or amount of ingredient (for example, a bloody mary with a dash of Tabasco)
Dirty: The inclusion of olive juice in a martini
To learn the terminology, you can check out the list of the bartending terms.
6. Plunge into various profiles of flavor
Besides learning the terminology and how to create popular beverages such as martini, think of something on which you can specialize.
For example, you can concentrate your abilities on one alcohol type like whiskey and improve your knowledge and drink-making skills. It will help you:
create custom cocktails
distinguish yourself from the other barmen
make more money
7. Attend the Bartending School (or don't)
Ok, let's figure it out.
To be a bartender, you don't have to attend Bartending School. There is no need to get an education since you will develop most of the skills on the job.
You will study the fundamentals of bartending in an organized way without searching this info yourself if you choose for your school path. You can learn numerous pouring methods, for example, and even how the ideal cocktail is made.
But bartending is no promise of getting the job, and you won't be able to handle busy nights unexpectedly. The Bartending School may also be pricey. The basic online lessons will cost up to $200 and lessons in-class to $600. For example, a 40-hour class costs $595 in New York Bartending School.
In the end, it is your choice, and it relies on your priorities. You can always get things started by having a job in a bar - working as a barback just for gaining some experience first - to replenish the inventory of the bar, bus glasses, and plates, and clean the bar.
8. Use the successful barmen's experience
It might be as simple as visiting the local pub to watch the bartender, question him, and learn about the bartender's expertise and culture.
So why not move further with things?
Tell the bartender that you want to become one and know how they came into the business. What precisely did they do to get the job?
You will be shocked to know so many people want to chat about their jobs and exchange knowledge with others interested in learning more. People want to talk about themselves and share their experiences.
Understand the laws of the state
Every state has different requirements of age for serving alcohol and certification.
9. Are you of legal age?
The age of serving alcohol is between 18 and 21 in the U.S. Ensure you know the age requirement for waiters (not drinkers!) in your state.
For example, in New York, it's 18, but in California, 21. Every state has age requirements for serving alcohol.
10. Do you need certification?
Most states do not need any licenses or certificates from you. Yet, the exceptions still occur. In Washington, for example, you must complete an alcohol-serving course and get a license.
Contact the liquor control board in your state to know the demands. Below you'll find the liquor control boards of New York, California, and Illinois:
New York: New York State Liquor Authority
Illinois: Illinois Liquor Control Commission
California: California Alcoholic Beverage Control
In Ontario, Canada, everyone who served alcoholic drinks must pass a short online course named Smart Serve. The program aims to teach the restaurant and bar staff the responsible consumption of alcohol and service.
Improve your skills
If you want to become a successful barman, you need to develop hard and soft skills.
11. Hone your hard skills
The hard skills, such as measuring and pouring cocktails, cocktail making, order processing, and keeping an inventory, are the ones you can acquire. These abilities may be learned at work or school.
12. Sharpen your soft skills
The soft skills are hard for determining, measuring, and learning.
To be a professional barman, you need to have the next soft skills:
Social skills
You will spend lots of time communicating with colleagues and clients, so perhaps this is one of the most relevant credentials. Also, you'll function in a social setting, that's why you'd better love to speak to others. We recommend reading Bartending 101: Conversation Do's and Don'ts for Bartenders to get some great advice if you want to have better conversations at the bar.
Multi-tasking skills
You'll be servicing a lot of clients at once, which means you have to recall many orders, and at the same time, connect with the staff, check the bar, process the orders, and make the clients happy.
Skills of communication
During the shift, to keep everything smooth, you'll have to chat with the guests and staff clearly and openly (and, maybe, very loudly!). Good communication is crucial for successful work – let alone serving the right drink to the right customer.
Get the first job
We hope now you get a sense of what bartending is, know the state's laws, and understand what skills you need.
Now it's time to get the first job!
In this part, we'll explain: how to write a good resume, search for work, prepare for the job interview, nail the trial shift and transfer to a full-time barman job beginning from a barback.
Here's an advice - A restaurant would rather unlikely to recruit you as a bartender without any expertise. Instead, expect to start as a barback. The barback is a barman's assistant to replenish the stock, clean the bar area, and help the waiting staff.
13. Write a strong resume
To write a strong resume is crucial to get the first job. If you take the next recommendations, it'll be very easy:
Don't make it long (just one or two pages). Usually, the managers make a quick look to decide whether you are the right person for the position.
Ensure there are no mistakes in spelling
Accentuate the things that demonstrate your bartending abilities. Tell about your servicing experience or other experience that can persuade the managers you have the necessary soft skills
Ensure all information is correct. Be honest
Include certifications and bartending courses
Make sure they can keep in touch with you! Don't forget to write your email and phone number.
14. How to find the job
It can be challenging to find a job, but the changes to find the job are increasing if you know where you can look for it. There are some tips:
Ask for a referral
Tell your family and friends you're looking for a job and ask if they can help you.
Leave the resume
Leave your resume at the bar or restaurant when the managers are not so busy. It'll help you stand out from the other who just leaves his contacts. When you come, greet, introduce yourself, and tell the manager that you're searching for the barman job or even barback.
Use job sites
Indeed, Craigslist, and other large job websites are a good place to begin. You can also try to look for a job at GoodFoodJobs.com. There are thousands of applicants on these sites, so be ready for intense rivalry.
Here's one more tip
The rejection is standard while work searching, and some bosses can not contact you. Do not be upset. Put your best foot forward and wait. You just need one person who'll say "yes".
15. Rout the interview
As soon as you receive the answer, it's time for the job interview. It can be scarring, especially if you've never had an in-person interview. So it's crucial to prepare. We'll tell you how:
Visit their site: Understand their brand and clients
Study their wine list and the beverages
Know what interview questions you'll have and prepare answers. The popular question is, "Why do you want to work here?" Be ready to talk about your past experiences and why you're interested in working in their establishment.
You'll have success if you come early (10 minutes, no more), dress appropriately (the first impressions are very important), make your questions (it will demonstrate your interest and that you've prepared for this interview).
16. Come for the first trial shift
Often on your way to getting a job, you can be asked to work on a trial shift. It is your opportunity to show you that you bring solid skills to work – that you are educable and willing to learn. You will be told by the manager what to bring and wear and when to arrive. Come there on time and be ready to work.
During the shift:
Listen to everything that the manager tells you.
Don't be afraid to question if you're not sure about something.
Communicate with other staff.
Help where it's possible – find work if you see you don't have work (for example, clean something).
17. Become a barback to make the transition to the full-time barman
You'll possibly begin as a barback, the bartender's assistant if the trial change goes according to plan. It is maybe the perfect place to practice bartending and how to operate a bar successfully.
The other upside is that you're at the top of the line if the recruiting management needs a new bartender. You'll know how their bar and restaurant operates, and you'll be ready when it's time.
Called to the bar!
The barman is an exciting and demanding job, it's social, imaginative, and you can develop your skills and specialize in your profession in several different ways. It may also be lucrative financially – in particular higher-end bars.
To enter a new industry always requires effort and preparation. We hope this "how to become a barman" guide will make your way a little bit easier.
Is being a bartender your calling? If yes, what will you do to make your dream come true?